Values and Culture
Our Values Hold Water - We Live Our Values Every Day
Mission Statement
At Earthwise Environmental, our mission is simple: To provide customer-focused water treatment solutions that protect your investment and the environment.
We are experts in providing creative, proven solutions for water and energy savings - designed to protect our client's capital investment, provide a safer and more sustainable environment, and reduce the use of hazardous chemistry.
How Do We Accomplish Our Mission?
When you work with Earthwise Environmental, you work with a partner who is completely invested in your business. We approach your objectives proactively, predicting and meeting challenges every step of the way. We act as an extension of your staff, protecting the investment you've made in your business.
Core Values
"Can Do" Attitude
We approach our work with a sense of urgency
We do whatever it takes for the customer
We remain on site until all issues are resolved
No BS
We communicate sincerely and openly
We take the time to have meaningful conversations
Cutting Edge
We constantly seek "what's new" in solutions for water efficiency, conservation and reuse
We look for ways to reduce/eliminate hazardous chemistry
We conduct beta testing on non-chemical methods of water treatment
We explore creative programs that offer natural gas and electricity rebates
Environmental Consciousness
We focus on saving water, reducing chemical use and protecting the environment
We educate to increase awareness of the costs and limited availability of water
We find innovative solutions for water conservation
We research and promote energy-saving heat transfer applications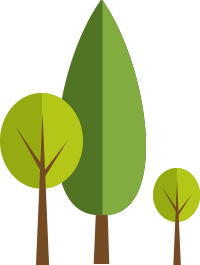 Reputation
Our reputation drives everything we do
Our reputation drives future business
Our reputation affects everyone at Earthwise Environmental
Safety
We are focused on the safety of our employees
We seek out solutions that reduce hazards and protect the health and well-being of our customers
We strive to reduce our client's environmental impact to protect those downstream
We Value Your Input