Water Management & Conservation
Conserving Water
Earthwise Environmental is dedicated to protecting the environment. Our specialists help you engineer and implement water conservation methods and reuse practices that optimize usage and conservation. Conserving water is good for the planet — and good for business.
How Conservation Can Benefit Your Business
Does conservation cost my business money? No. In fact, conserving water can help increase profitability through reduced water costs, increased production efficiency, tax benefits and credits, new business acquisition, and intangibles such as customer loyalty and public relations value. The benefits far outweigh the capital expenditures involved.
Sustainability Programs
You can gain access to new markets simply by implementing a sustainable water management program. Large corporations such as McDonald's® and Walmart require their suppliers to define and implement a sustainability program that includes specific water reduction goals. Earthwise Environmental developed a water management program that was recognized by McDonald's® Sustainability Program, and we can help you meet your potential customers' sustainability requirements with our water conservation technology.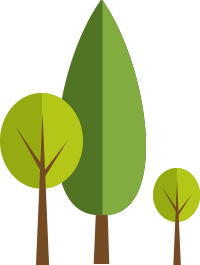 Rethinking the Water-Energy Nexus
Water and energy are interdependent. Water is used in all phases of energy production, and energy is required to extract, pump and deliver water. Water saved translates into energy saved and vice versa. That's why the Nicor Gas™ (a northern Illinois natural gas provider) energySmart program offers an energy rebate of $1.00 per every therm saved. The requirements specify equipment that reduces water consumption and therefore the consumption of energy. Earthwise Environmental helped a customer qualify for this rebate with our water conservation techniques, resulting in significant cost savings, and we can help you, too.
Engineering Water for Conservation
Optimizing heat transfer protects equipment and conserves water. We can help you achieve your sustainability goals by cycling (concentrating), chemical treating and pretreating (ion exchange, deionization and reverse osmosis). Reverse osmosis of boiler feedwater reduces blowdown, chemical usage and BTU consumption, thus saving energy as well as water. In effect, you are reducing greenhouse gas (GHG) emissions by using less water, energy and chemicals.
LEED Points
Leadership in Energy and Environmental Design (LEED) is a certification program that encourages the energy-efficient design of new commercial buildings. Points are earned for meeting specific benchmarks, and based on the number of points earned, LEED-certified buildings yield significant cost savings in the form of state and local tax breaks, higher rents and other perks. Earthwise Environmental solutions can help you earn LEED points in the water conservation and innovative technology categories.
Qualifying For Evaporation Credits
Simply put, facilities in some municipalities do not pay sewer charges on the volume of water evaporated through the cooling tower. Typically, to qualify for this sewer surcharge rebate, or evaporation credit, the facility must install meters on the makeup and bleed-off water, and calibration and other documentation may be required. Savings can be considerable. We can help you qualify for an evaporation credit.
Tap into Conservation