Water Management Consulting Services
Wade Through a Flood of Information. Learn How Our Consulting Services Add Value.
What Consulting Services Do You Need?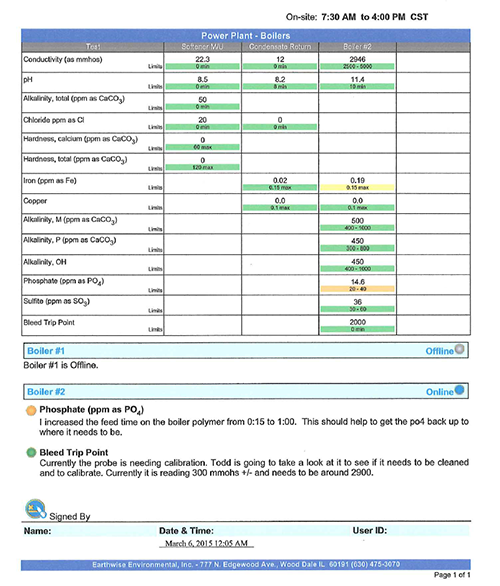 Click here to see a sample report.
The foundation of a successful water management program rests upon on-site testing, monitoring and reporting, and begins with a complete mechanical and systems evaluation of your plant's operations. Earthwise Environmental offers:
Independent laboratory analysis
Equipment inspections and monitoring
Legionella control and monitoring strategies
Pretreatment equipment design, installation and service
Real-time communication on status of water and energy systems
In-plant training
Program adjustments as needed
Emergency service
How Can We Serve You?
Why Earthwise Environmental?

We help you meet your challenges and achieve your business goals. As your trusted water management consultant, Earthwise Environmental works closely with you to tackle your issues — from the routine to the most challenging — with practical, customized strategies and solutions. We help you determine and implement the best fit of technology, products and services for your unique needs.

Independence and Objectivity
We are not a chemical manufacturer and have no desire to be one, so you get an unbiased evaluation of your water management program. And because we truly believe in honesty and the accuracy of results, we use only the most qualified independent labs for analysis, reporting the results with absolute transparency.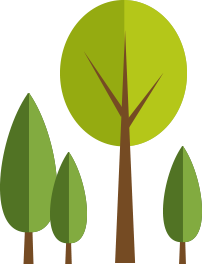 Balance of Short-Term Needs with Long-Term Goals
Our customized strategies help you to optimize water, energy and chemical use. We meet your immediate water needs while simultaneously helping you achieve your resource conservation and cost-savings targets.
Protect Investment Value
We recommend and implement strategies that improve your processes, extend the life of your capital equipment, save water and energy, reduce costs and increase revenue.
Ongoing Support
You get the attentive, experienced expertise you deserve — whether you engage our services for the duration of a project or for all-inclusive monthly, quarterly or annual management programs. Rest assured that we're there when you need us!