Full Monitoring Solutions from Earthwise
Keep Your Head Above Water - Stay on Top of Events Before Issues Arise
The Challenge
Protecting your capital equipment investment guarantees the optimal performance and efficiency of your water system, and ultimately keeps your business running. But how do you protect your capital assets? Inspections and repairs are a good start, but they are not enough. Only a comprehensive, proactive monitoring system can prevent unscheduled downtime, safeguard the health and safety of your employees, and allow you to detect and respond to events before a shutdown occurs.
How Earthwise Environmental Can Help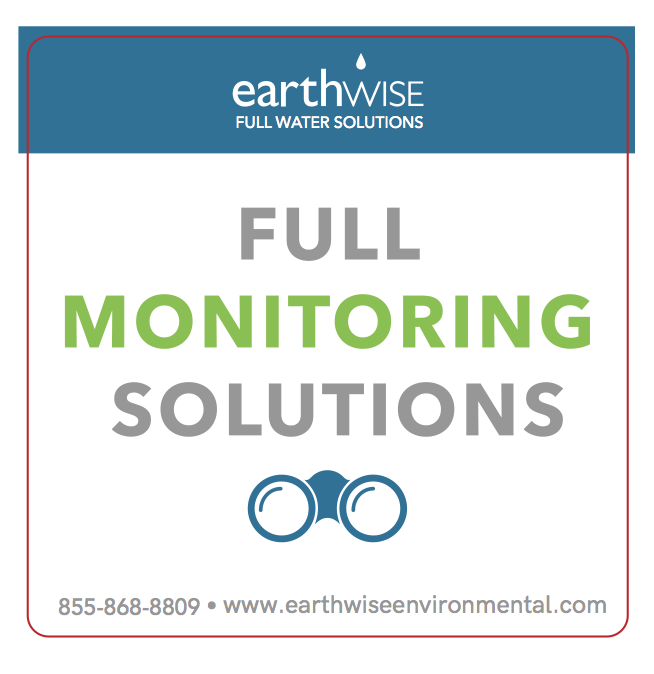 As your water management consultant, Earthwise is in a unique position to customize a solution that provides 24/7 control and monitoring of your plant. We choose the system that's right for your specific boiler, cooling tower and/or wastewater applications.
Our solution offers real-time performance monitoring with notifications of events and issues as they happen — and before they lead to bigger issues or even a shutdown. Process control allows you to regulate and monitor your chemical feed, so you can rapidly detect and respond to contamination before it pollutes your process and damages your equipment.
24/7 Water Monitoring Solutions For Your Plant
Earthwise Environmental works closely with you to implement and install a water treatment monitoring system in your plant. In-line sensors and controllers monitor and regulate your water treatment process, while utilizing telemetry to provide data for analysis. Now you can diagnose and correct inefficiencies, control and monitor your water usage, and generally keep informed about the real-time status of your equipment — any time, from anywhere.
HOW OUR INDUSTRIAL WATER MANAGEMENT PROGRAM WORKS
Our 24/7 plant monitoring system seamlessly integrates our program software with your installed equipment, and automatically via a standard Internet connection. This cloud-based software allows you to:
Easily monitor local and/or remote locations, saving time and travel
Instantly generate accurate water quality analysis reports, so you always have access to real-time data
Perform energy audits to assist with energy-efficiency initiatives, including real-time energy consumption monitoring as well as data on historical consumption
Operate equipment remotely — including HVAC, lighting and other systems as well as pumps — for improved safety and lightning-quick response
Automatically receive email alarms about out-of-spec test results so you can take appropriate action without costly delay
Access data from your office desktop or mobile device in the field for greater convenience and time savings
Earthwise also provides on-site training to ensure that your users are fully comfortable with your program, without the time and expense of travel.
Benefits:
Reduced total operating costs
Increased profitability
Faster excursion response
Process control limits maintained
Accurate root cause analysis
Efficient utilization of manpower
Effective water usage management
Peace of mind
WHY HIRE EARTHWISE ENVIRONMENTAL AS YOUR WATER MANAGEMENT CONSULTANT?
Earthwise Environmental has led the field of sustainable industrial water management for more than 20 years. We partner with leaders in industrial water safety, hygiene and environmental services to develop innovative and sustainable water solutions using cutting-edge technologies for improved energy efficiency and up-to-date industry and government compliance.
With three Certified Water Technologists on staff, and staff members who belong to numerous professional organizations such as ASHRAE, U.S. Green Building Council (USGBC), Healthcare Financial Management Association, and others, we are up to date on all the trends and regulations in water quality monitoring. This enables us to provide you the most effective solutions to ensure optimal safety, sustainability and cost efficiency for your plant.
To learn more about how Earthwise Environmental can help you meet your industrial water management goals, call us directly at 855-868-8809, or contact us here: