Getting Back to Business: Low-Occupancy increases Legionella Risks – 3 Steps Building Owners Can Take Today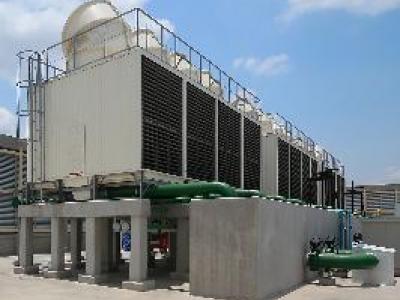 The COVID-19 pandemic has brought to light so many things taken for granted in the United States.  Infrastructure shut down and restrictions have shown us the strengths and weaknesses of many building systems, their cooling systems designed for higher load included.
As we prepare for business under the "new normal," the engineering room requires some extra care to ensure that biofilm and the waterborne pathogens it harbors like Legionella are under control before increasing load. This will help reduce the risk of illness from bacteria waiting to be aerosolized in a cooling tower plume and increase operational efficiency as the water flows through clean pipes.
Cooling tower spring maintenance includes a number of mechanical system checks to prepare for peak summer loads, and what's inside the pipes needs a checkup as well. Here are three simple things your engineers and water treaters can do to make sure you're running clean after this long period of idle time.
1. Review your Cooling Maintenance Checklist and make sure it includes an examination of the cooling tower fill and basin and a thorough cleaning. Eliminating scale and places for biofilm to grow before startup prevents the spread of bacteria when the cooling towers are running.
2. Discuss cooling tower startup procedures with your water treater before you fill the system, and make sure their plan involves increased biocide treatment for startup. You can't see all the dead legs where the biofilm resides, so flushing pipes and circulating biocides are critical.
3. Make sure your Water Management Plan is up to date and your staff has a refresher on systems and task lists. If you've delayed implementing a Water Management Plan, now is a great time to work on it.  The CDC offers DIY instructions for developing a plan, or we're happy to help.
It may be some time before we go back to "the way it used to be," but being aware of issues and easy steps to solving them will make the transition easier. Call Earthwise if you need help navigating the new waters.