Year In Review: 2018 Water Management Trends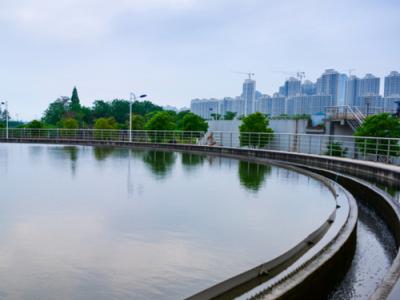 From extreme weather events to the royal wedding, 2018 has been a year to remember in many ways. Let's take a moment to reflect on 2018 through the lens of water management.
3 Top Trends in Water Management in 2018
In no particular order, here are three of the top areas of concern in water management we've noted over the past year.
Operational efficiency: While the speed at which water rates are rising has begun to soften, the fact is that many areas of the country continue to experience water price hikes. Sixty-seven percent of U.S. cities surveyed are also experiencing significant increases in wastewater costs, with wastewater tariff hikes rising well into the double digits in some locations. Energy rates, too, rose in numerous areas of the country. Many of these rate increases are happening as utilities struggle to replace aging infrastructure — a long-term issue without an end in sight.
In response, we are seeing a lot of interest in water management solutions that help improve operational efficiency and reduce both power and water consumption. For instance, we can work with you to improve the quality of your feed water to optimize heat transfer and reduce blowdown, thus saving both water and energy — and keeping your budget lean.
Growth in the mining and extraction sectors: The demand for new technologies has created a corresponding demand for specific metals and minerals, from silicone to rare earth minerals. As a result, the mining industry is showing signs of coming out of a years-long slump. At the same time, as the more readily accessible sources of fossil fuels are being depleted, the oil and energy sector is exploring alternate means of extraction.
Some of the methods currently being used for mining and extraction can be quite water-intensive. Assuming this 2018 trend grows into the future, we anticipate greater demand for efficiency and wastewater treatment services from these sectors. For example, water management technologies that reduce the amount of chemicals used in a process such as fracking can lower the cost of production, reduce the volume of water used, and lower environmental impact.
Sustainable solutions: Sustainability has been a buzzword in the water management industry for a decade or more, and it continues to be a top concern. In addition to efficiency measures, innovative solutions to reduce the amount and toxicity level of chemicals used in water management continue to be in demand.
Wastewater re-use and recycling is one sustainable practice that is receiving a lot of attention in 2018. Improvements in membrane technology are making it more affordable and feasible for companies to start looking at their wastewater as a resource worth investigating.
Looking Forward to Water Management in 2019
Ultimately, reviewing this year's trends can help clarify what to expect from the following year. We are anticipating continued demand for efficient, low-impact industrial water management solutions that help companies reduce their use of chemicals, use less water and energy, and prolong equipment life.
If you would like to know more about how we can help you achieve these and other water management goals in 2019, please contact us here or call 855-868-8809.