Legionella Basics and Water Treatment Prevention (Part 1)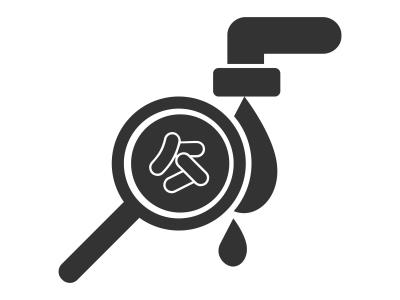 This is the first part of a four-part series covering the basics of Legionella and the CDC recommended Water Treatment Program. 
Legionella are bacteria that are naturally found in soil and bodies of fresh water such as lakes, rivers, and streams.  Legionella are harmless to humans unless they are inhaled. When contaminated water droplets enter the air, they can be inhaled by unsuspecting people and cause a respiratory infection that is treatable in most of the population, but can become extremely harmful and even fatal in the immunocompromised. Those who are ill and the elderly are the most at risk of serious infection. Certain other risk factors such as cigarette smoking can exacerbate conditions favorable to Legionellosis, the disease commonly known as Legionnaires' Disease. 
Where Legionella Can Grow and Strike 
Cooling towers and domestic hot water systems are ideal places for legionella to reproduce on a concentrated scale. Of particular concern are systems that do not have adequate flow, such as dead-legs and stagnant areas. These are areas in a system are ideal places for biofilm to grow and the bacteria to thrive. Also a cause for concern are systems that do not have an adequate biological control program. 
Laws are adapting to the threat of Legionnaires' Disease, and building owners are those being held most accountable. ASHRAE, the American Society of Heating, Refrigeration, and Air-Conditioning Engineers recently published Standard 188 in response to a growing need for a plan to mitigate the risks of Legionellosis.  The standard calls for a Water Management Plan (WMP) that identifies areas of risk, puts control measures in place, and tests regularly to ensure that control measures are adequate. The CDC recommends Water Management Programs for all buildings, and is also recommending that public health codes and building codes be updated to include Legionella language. And in 2016 New York State became the first to require the writing of Water Management Plans for all buildings meeting particular criteria. Lawsuits involving Legionnaires' Disease can easily exceed the millions of dollars and tie up operating cash for years.
Utilizing Water Management Programs to Prevent Legionella
Building managers and owners who are proactive in managing the bacteria and can demonstrate that they're following their Water Management Program have the best chance of reducing litigation costs and time.
The first step for building owners is to establish a Water Management Team consisting of building staff and qualified water treatment professionals. The team is responsible for mapping out the site's water flow, identifying areas of risk, developing an action plan, and monitoring the ongoing performance of the program through testing and analysis.The Water Management Plan is a living document that helps the team ensure that the best possible precautions are being taken to reduce the risk of people becoming infected. 
If this sounds like more than you're prepared to handle, Earthwise provides Full Water Solutions including Water Management Plan writing and Water Management Team support. Let us manage the difficult first steps and help you protect your people and profits. 
Next week, we will cover legionella testing basics and our recommendations for successful biological control.