JHACO and the ASSE 12080 Certified Legionella Safety and Water Management Professional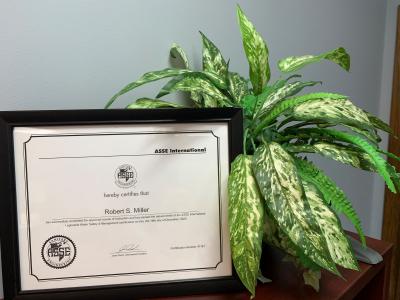 In the face of upcoming JHACO accreditation changes requiring a Water Management Plan (WMP) with annual reviews and active validation of program results, now is the time to check the credentials of your WMP administrators. Beginning in January 2022, new standards will be implemented for hospitals, skilled nursing facilities and others looking to maintain Joint Commission accreditation.
The new standards include:
- A required water management program in place that specifically addresses waterborne pathogens.
- A designated responsible individual or team to diagram water systems and develop risk management protocol.
- Documentation of monitoring activities and corrective actions.
- Annual review of the WMP, as well as when system changes occur.
- Must follow the recommendations of ANSI/ASHRAE Guideline 12-2020 and ASHRAE Standard 188-2018.
In April 2020, ASSE International, the International Association of Plumbing and Mechanical Officials (IAPMO) and the American National Standards Institute (ANSI) released the Professional Qualifications Standard for Legionella Water Safety and Management Personnel. This brand new ASSE 12080 Professional Qualifications Standard outlines the minimum qualifications needed to become a member of a water safety team involved in the development of a risk assessment analysis, and water management and sampling plan, for minimizing Legionella bacteria and other waterborne pathogens in building water systems. Individuals who have completed the required coursework and exam are qualified to review WMP's and are required by the new JHACO standard to be a part of the Water Management Team for your facility.
"The certification is validation of the concerns we see with WMP's every day," states Brandon Gross, Earthwise Director of Water Hygiene. "Prior to ASSE 12080, building owners and management had no way of knowing if the folks responsible for writing and administering their WMP were qualified to do so.
Whether hospitals, skilled nursing facilities and the like choose to have their own WMP representatives become certified or outsource to a Water Hygiene Team with 4 ASSE 12080 Certified Legionella Safety and Water Management Personnel such as Earthwise's, the ASSE 12080 certification will ensure compliance with the new JHACO standard and remove the stress of auditing in the new year.