Earthwise's New Water Safety Advisor - Dr. James B McAuley, MD, MPH, DTM&H, MDiv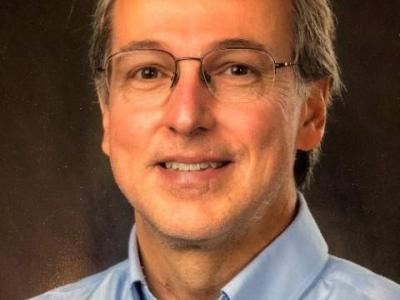 Earthwise is pleased to present the newest member of our Water Safety Advisory Team, Dr. James McAuley.
Dr. McAuley will provide consulation and support to our clients' water health and safety needs, including in the event of legionella outbreaks. Dr. McAuley joins our highly esteemed group of experts on our Water Health and Safety Advisory Panel, including Dr. Janet Stout, PhD of Special Pathogens Laboratory, the leading expert in Legionella control in the United States. We welcome Dr. McAuley's expertise in epidemiology and infection control, and the support he will bring to our clients across the country.
Dr. McAuley is an internist and pediatrician as well as an adult and pediatric infectious disease specialist. He received his BS, MPH, and MD from Northwestern University, and completed residency and fellowship training at the University of Chicago. His Diploma in Tropical Medicine and Hygiene is from the Liverpool School of Tropical Medicine. He served in the Epidemic Intelligence Service at CDC. From 1992 until 2011 he started a TB/HIV program at Lawndale Christian Health Center (LCHC) on the Westside of Chicago, after which he served as the Medical Director of the Cook County Jail and then as the Director of Pediatric Infectious Diseases and Program Director for the Combined Internal Medicine/Pediatrics Residency Program at Rush University. Dr. McAuley maintains an appointment as Professor of Internal Medicine and Pediatrics at Rush University and the University of Arizona.
In 2011 he and his wife, Amy McAuley MD MPH, also a med-peds trained physician who worked at LCHC from 1992-2011, fulfilled a lifelong desire to work internationally when he re-joined CDC as a medical officer to support the integration of program and clinical activities in PEPFAR Zambia. He served as the CDC Zambia Country Director and led efforts in two major Public-Private initiatives – Saving Mothers Giving Life , and Pink Ribbon Red Ribbon. He received the Centers for Disease Control and Prevention Global AIDS Program Kellie Elizabeth Lartigue-Ndiaye Humanitarian Award for exceptional compassion in carrying out the Global AIDS Program mission. During their time in Zambia Amy taught in the national medical school and provided health care to the US Embassy community as well as women and children in prisons in Zambia.
Dr. McAuley has published over 160 scientific manuscripts, abstracts, and book chapters related to HIV, TB, parasitology, vaccines, health disparity, and general infectious diseases. He has served on the US Department of Health and Human Services Pediatric HIV Treatment Guidelines Committee since 2008. He currently serves on the Infectious Disease Society of America (IDSA) Public Health Committee and as the IDSA liaison to the Advisory Committee on Immunization Practices (ACIP). Jim is an ordained Presbyterian minister (PC-USA) and while in Zambia he taught HIV and the Pastor at Justo Mwale Theological Seminary. In addition, he provided care for patients and taught Infectious Disease trainees in the MMed program at the University Teaching Hospital in Lusaka Zambia. Dr. McAuley twice served in Sierra Leone 2014-15 as the CDC Team Lead where he helped direct 60-100 CDC workers as they sought to contain the West African Ebola Epidemic. During that time, he assisted in the implementation of STRIVE (Sierra Leone Trial to Introduce a Vaccine Against Ebola). In 2016 Jim left CDC and joined the US Indian Health Service.
Jim and his wife Amy live in the Southwest where they work among Native Americans. They have four grown children and recently became grandparents.
Welcome to the Earthwise Team, Dr. McAuley!