Choosing the Right Water Treatment Vendor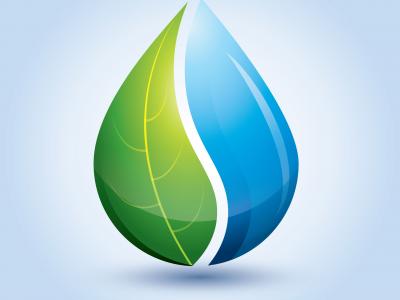 Has your company been seeking a vendor for your water treatment needs? If so, then you know that the options are vast. The wrong choice could lead to unexpected downtime, equipment replacement costs, and undue risks to your staff and clients. Beyond costs, there are a few important things to consider when choosing a water treater to ensure your investments are protected.
You Want a Company That Understands Your Needs
The water treater that you partner with needs to understand your business, your immediate concerns and your future goals. Water isn't your business; it is a necessary cost of doing business. Your water treater should provide solutions that help you reduce your water usage and keep water and energy costs under control. The right water equipment can not only save money, but improve system performance and reduce downtime. Using the right solutions to treat the water can not only reduce treatment costs, but reduce labor costs and the risks associated with chemical handling. If your water treater isn't offering a solution that does all this, you should look elsewhere.
You water treater should be a partner that will tailor the solution to the job. Each industry is unique, and your water treater should take the time to understand your business before applying a solution. Your water treatment partner should always be able to demonstrate the ROI on any offered equipment or system improvements. Properly managed water treatment can always provide calculated costs and benefits, and should help you sustainably increase your bottom line.
The experience and specific knowledge the company you consider must put your dollars to the best possible use. They must be able to meet each of your objectives, and help guide your decisions towards what is best for you, not what is best for them. When all is said and done, your company has a reputation to uphold. The choice you make will directly reflect on your business, so you need to make sure you pick a company that is willing to stand behind their quality and product, so you can do the same.
Considerations to Make When Choosing a Water Treatment Company
Each water treatment company you look to is going to have something different to offer. However, there are still comparisons that you can make. You want to consider these qualities when you interview water treatment vendors:
• What is their experience in your industry?
• Do they take the time to understand your business and your concerns?
• Does their reputation with other companies similar to yours prove they would be a good candidate for the job?
• How extensive is their service promise?
• Can they demonstrate benefits that increase your bottom line?
• Do their offerings increase your efficiency and reduce your risks?
• Do they have your ultimate goals in mind?
• What type of technology do they use? Is it sustainable and economical?
• What type of service professionals do they have to provide?
• Are their certifications thorough enough to help your company succeed?
When you are looking at water treatment companies, you want to avoid companies using outdated or unsafe practices. Your company deserves a vendor that is on the cutting edge of technology, and has the experience and knowledge to back it up. Your company also deserves a water treater that has the equipment and support available to streamline your water treatment program's installation, minimize downtime and ensure optimal performance.
That is Where Earthwise Environmental Can Help
When you want a company that understands your goals, works with your budget and time, and can provide the support you need during the entire process, then you want Earthwise Environmental. We can help you from the planning through the implementation of the program, with the help of our certified water technicians. We take the time to survey your needs and provide the best water treatment program for your needs! Call 855-868-8809 or fill out our Contact Form today.