Bringing Quality Water to Detroit, One Building at a Time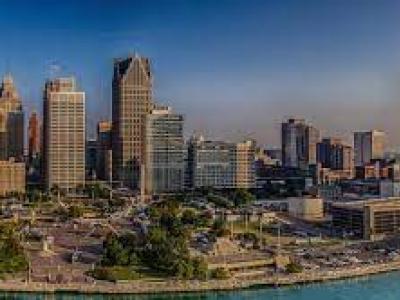 Chicago-based Earthwise Environmental may be new to the Detroit area, but we're bringing years of experience in water and energy savings to Detroit's institutional, commercial, and industrial markets. We recently signed a large hospital complex in the Detroit Metro area, and we're excited to introduce new water treatment innovation that will help the hospital maintain the impeccable standard of patient care they uphold today.
Our first order of business is to update all the boiler and cooling systems to treatment programs designed for safety and efficiency. Earthwise custom-designs each water treatment program to fit the needs of the client. In this circumstance, we are creating unique control programs that limit the handling of hazardous chemicals, include remote monitoring so that operations staff can review system information in real-time from a central location, and ensure that the hospital's accreditation is not jeopardized by manageable risks.
The cooling systems will all use touchless concentrated treatment products, reducing operator exposure to risks of injury from handling. The boiler systems will be updated with reverse osmosis pre-treatment systems, eliminating contaminants from the water to boost performance while saving water and energy. The entire hospital campus will be assessed for water safety and hygiene risks and will start a testing program to validate control measures in place, helping to better protect patients from hospital-acquired infections and ensuring the hospital meets ASHRAE standards and maintains accreditation with the Joint Commission.
Anticipated savings for the hospital complex are over $150,000 per year in water, energy and treatment costs; the unmeasurable savings are in the reduced risks to patients and staff.
Like most businesses and building owners across the country, hospitals are under significant strain to uphold high safety standards while also reducing costs. Facilities Operations teams are doing the same work they were 10 years ago, but with less than half the staff in most cases. These water treatment innovations are not industry-specific and can be sized to benefit the smallest and largest of water users and budgets.
"All building owners and businesses need a water treatment partner they can rely on," states Robert Miller, founder of Earthwise. "We help our partners save water and energy by introducing solutions that fit their needs for now and the future. We won't sell someone a $100,000 solution to a problem if that's more than they need. All of our work is ROI-driven, and our partners can see the results in real-time operational savings."
The entry into the Detroit market is an exciting one for Earthwise. We look forward to introducing businesses to safer ways to protect their assets and helping them find hidden water and energy savings.